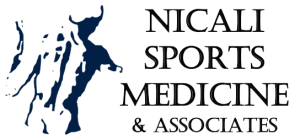 Dear Patients,
As always, patient safety is our first concern. Due the the current COVID-19 crisis please be aware of the following:
We practice with the understanding that chiropractic care is an essential part of immune system health along with overall wellness.
We will be exercising all possible sanitation procedures and precautions to ensure a safe visit as medically necessary. Toward that means, we are exercising the following restrictions:
all patients with any Flu-like symptoms such as , shortness of breath, fever, aches and/or cough should kindly reschedule all non-urgent appointments for a later time.
only patients will be admitted into the office.
No more than 15 persons in the office at one time (including staff) with

social distancing observed and face masks required

.
Additionally, the following should call for a telephone consultation before coming to the office:
patients with medical conditions that may compromise their immune systems.
patients on medication that may compromise the immune system (i.e., steroids).
people with respiratory or heart conditions
It is important that our patients always have access to non-pharmacological solutions and providers of their choosing.